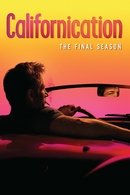 Californication Season 7
Season 7 of Californication premiered on April 13, 2014.
He's come a long way. After blowing every chance at love and happiness – and burning every bridge in Hollywood – Hank Moody is finally ready to put the past to bed. But as always, old indiscretions turn up to bite him squarely in the ass. Could it be too late to pull off a happy ending?
Episode Californication Season 7